Your Single Source for All Your Bulk Material Handling Needs
Magnum Systems is an industry leader in designing and manufacturing bulk material handling equipment and custom-engineering plant-wide, integrated systems. We provide individual equipment as well as automated systems designed for both interior and exterior plant locations that handle bulk materials such as bulk powders, granules, flakes or pellets. Our equipment and systems are custom-engineered for each step in the bulk material handling process.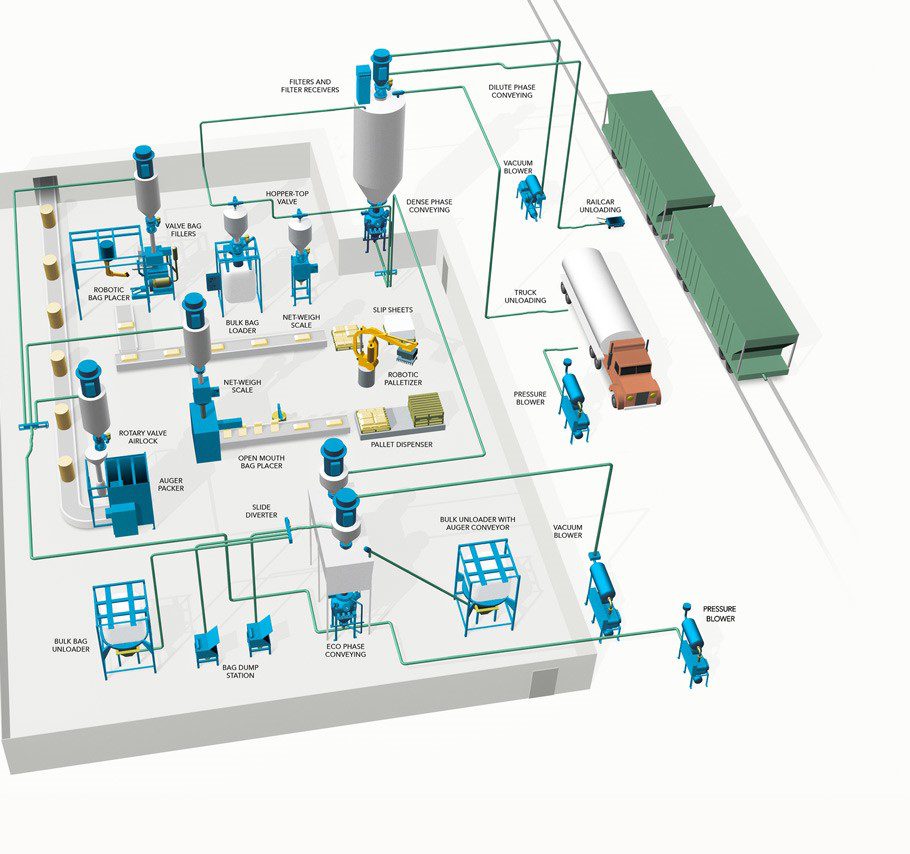 We store and transfer bulk materials:
our bulk material storage silos, bins and hoppers are designed to hold, protect and control any dry bulk material before discharge. Our pneumatic equipment is designed to transport your bulk material from point A to point B. Our conveyors and feeder are engineered for application, material and your sites requirements.
Learn More > > >
We discharge bulk material:
discharge equipment is designed to unload material in any processing site environment. We custom build solutions to meet even the most challenging on-site limitations.
Learn More > > >
We bag bulk material:
our bulk material filling equipment is designed to weigh and fill multiple types of bulk containers such as FIBCs, drums, totes and boxes.
Learn More > > >