Moving Product from the Bulk Bin to the Valve Bag
Pneumatic or air packer: Uses a regenerative blower or other air source to pressurize a chamber full of product with
the only air escape though the spout. Product is deposited into the valve bag as air pressure seeks the path of
least resistance.
Auger packer: Uses a screw or auger to fill bags with product. Difficult to feed materials like starches and flours to
granular material can be packaged with an auger packer.
Impeller packer: Uses an impeller or slinger to "sling" the product through the fill spout to the bag.
Dense, fine mesh materials such as grout are best packaged on valve bag fillers using impellers.
Need to complete your packaging system?
Magnum Systems has many years of experience integrating auxiliary packaging equipment to provide you with a reliable packaging solution from bag filling all the way through palletizing.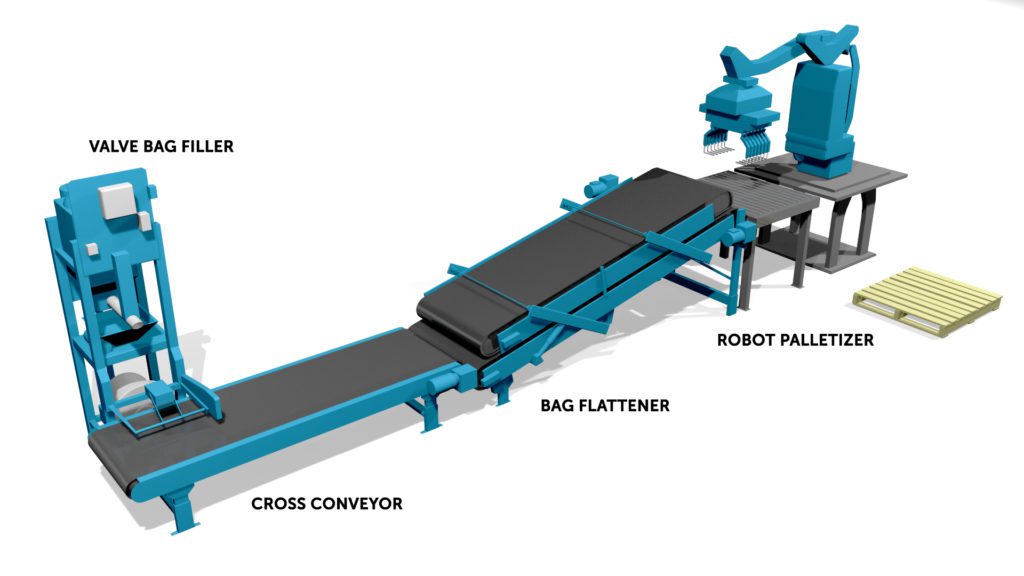 Ultrasonic Sealing
If your bags require a positive seal, it can be hermetically sealed with ultrasonic sealing that uses sound waves instead of heat to fuse the valve together. Ultrasonic sealing can be performed at the spout, thus minimizing dusting in the process.