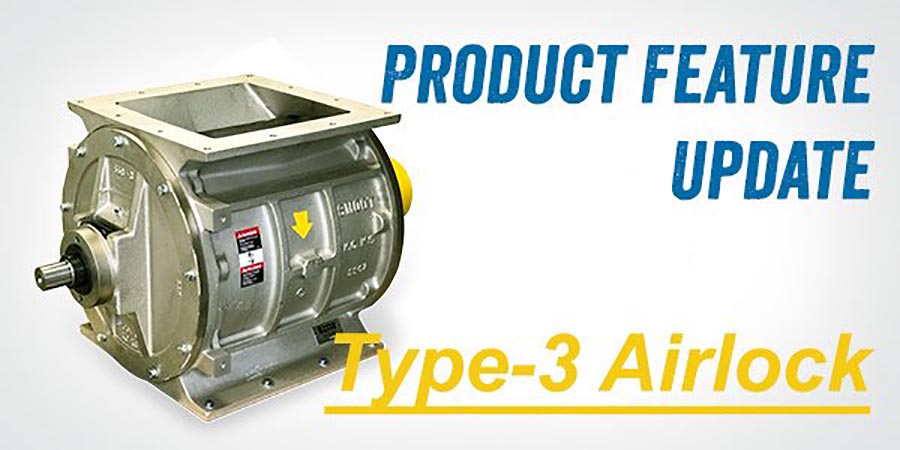 MAGNUM SYSTEMS RELEASE NEW FEATURE ON TYPE-3 ROTARY AIRLOCK VALVE

We are happy to announce a new feature on our Type-3 Rotary Airlock Valves. Previously our Type-3 valves utilized a hard chrome plating on the internal housing and end plates for semi-food grade and abrasive applications. As of June 19th, 2017 our Type-3 will be offered with Nedox® coating as standard. The housing and end plates will be 100% dipped in Nedox® adding valuable benefits for the customer.

Benefits of Nedox®:

Food Grade: Compliance with industry standards: USDA and FDA codes
Abrasion resistant
Chemical, acid, and alkaline resistant
Self-lubricity, material does not adhere or build up on surfaces
Improved Appearance

We believe this is the best way to give our customers a better quality Type-3 airlock and improve the material handling capabilities of our rotary valves.
Related Post
HOW TO TROUBLESHOOT PNEUMATIC CONVEYING SYSTEMS
PROPER END EFFECTOR SELECTION AFFECTS ROBOTIC PERFORMANCE
PNEUMATIC CONVEYING SYSTEM UNLOAD OPTIONS FOR BULK BAGS