This week, we had a training session on bags. Some of it I am sure was a refresher course for our more seasoned employees, and for others like myself who are newer to Magnum Systems, was close to information overload but all around was a great class. We brought in Barry Corman with Corman Bag Company, who we have had a working relationship with for more than 30 years now. The man is very passionate about bags! How they are made, how different materials will affect different products, what features can help customers get the right bag for their product, and so on. Though I learned a lot about bags, the biggest thing I took away from the training was the need for collaboration between the end customer, the equipment supplier, and the bag manufacturer.
Coming up on 2 years with Magnum Systems, I have been in the role of marketing manager and one thing that has been interesting about the packaging industry to me is the versatility we provide on our equipment to accommodate so many bag styles and materials. The second most interesting thing to me now, are the features that are provided on a bag make all the difference in the world in how the product fills in the bag, how it is closed and how it can react on conveyors and when palletized all based on the bag properties, how it is made, and how well it is filled.
Barry had a lot of great information but he hit the nail on the head when he said the best way to have a happy customer is to get everyone involved i.e. collaboration. The equipment suppliers are experts on the best way to get a product into a bag; the bag suppliers are experts on making a bag; the customer is an expert on his product and properties; so the best solution will be provided if all are involved and collaborate well.
I may be biased but I think this is one thing that Magnum Systems does very well. From our sales and project staff to our test lab manager, our experience in handling various products, bag styles,  and materials is through the roof but we constantly collaborate with the customer and bag manufacturer to provide the best solution. We are not stuck on providing all of the options imaginable that we have designed over the years to make an extra sale. Sometimes our answer to the customer is let's get your bag manufacture on the phone and discuss what's going on to see if there is a better way to handle the obstacle a product is producing.
So, keep this in mind when selecting a new equipment vendor or bag supplier. Everyone benefits from good collaboration on a project. After all, our job is not to just sell equipment but to provide a great working solution for your product handling and packaging needs.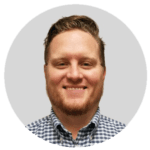 Submission - Tyler Morerod | MarCom Manager